Sustainability Statement 2021
Committed to operating in an environmentally sustainable manner
Hektar REIT has always been committed to building a sustainable business by guiding the day-to-day operations with high work ethics and values, driving long and short term strategies.
Committed to operating in an environmentally sustainable manner
Hektar REIT has always been committed to building a sustainable business by guiding the day-to-day operations with high work ethics and values, driving long and short term strategies.
About this report
Hektar REIT is committed to strengthening its relationships with the investment community. Complete and transparent reporting of sustainability and Environmental, Social and Governance (ESG) objectives highlights how the REIT differentiates itself to create long-term value for its business and unitholders. We are developing a roadmap for enhanced stakeholder engagement and communication in a post-pandemic world to accommodate changing investor profiles and needs.
This Sustainability Statement is a testament to our commitment to demonstrating a high standard of ESG consciousness and best-in-class practices. We will continue to reinforce our commitment through ongoing reviews, transparency and performance.
Reporting Period
1 January to 31 December 2021
Reporting Cycle
Annually
Reporting Scope and Boundary

Unless otherwise stated, this Sustainability Statement includes the sustainability performance of all Hektar REIT's properties, which include:

Any references to "we" and "our" refer to Hektar REIT as a whole unless otherwise indicated in the text.

Reporting Principles and Guidelines

Principle Guideline: Global Reporting Initiative (GRI) Standards: Core Option

Additional Guidelines:

Bursa Malaysia's Sustainability Reporting Guide
FTSE4Good Bursa Malaysia ESG Index
United Nations Sustainable Development Goals (UNSDGs)
International Organization for Standardisation (ISO) 26000:2010 Guidance on Social Responsibility

Reporting Approach

This Sustainability Statement summarises the sustainability performance of Hektar REIT's strategic businesses. The GRI reporting principles of stakeholder inclusiveness, sustainability context, materiality and completeness have been applied in defining the statement content.

This Sustainability Statement focuses on the key ESG issues material to Hektar REIT based on their potential to affect the business and operational impact.

Reliability of Information Disclosed

The accuracy of the Sustainability Statement's content has been reviewed by the Sustainability Committee and approved by the Board.

Feedback

As Hektar REIT progresses on its sustainability journey, we welcome stakeholder support and any feedback for improvement. Queries and comments can be directed to

For any queries in relation to this Sustainability Report, please feel free to contact:

The Sustainability Department,
Hektar Asset Management Sdn. Bhd. ("HAMSB")
D1-U3-10, Solaris Dutamas
No 1, Jalan Dutamas 1, Sri Hartamas
50480 Kuala Lumpur
Tel: +6 03 6205 5570
Fax: +6 03 6205 5571
A statement from our board
2021 was a year of challenges, turbulence and recovery. Like many organisations, we experienced unprecedented economic volatility and disruption in our day-to-day functions due to COVID-19. The pandemic has shown that widespread and significant interruptions are entirely possible, as unfortunate as they may be. Solidifying our platform to create value and deliver sustainable, stable income for our unitholders is vital for our post-COVID-19 recovery.
Sustainability remained a key priority throughout 2021 as we emerged from the crisis. We refined our material issues, strengthened our commitment to business excellence and managed our stakeholders' most material environmental, social, and governance (ESG) aspects. We also aligned our material factors with the corresponding United Nations Sustainable Development Goals to maximise our impact.
Social issues came to the fore in particular during the year. We took extra care to ensure the health, safety and well-being of employees, shoppers, guests, visitors and local communities. Despite being socially disconnected, we fostered interaction amongst employees and safeguarded their well-being with regular online catch-ups.
Management carried out continuous communication and engagement with tenants in ensuring regulatory compliance amidst the pandemic. We also provided rental assistance to eligible tenants to support them in challenging market conditions and our engagement platforms proved effective in providing continued support to tenants.
Last year was particularly challenging for vulnerable and disadvantaged members of society. We serve these communities in meaningful and enriching ways each year. In 2021, our community investment contributions focused on alleviating the socioeconomic challenges facing our tenants and the local community in light of the pandemic and various Movement Control Orders.
Despite the pandemic, reducing the environmental footprint of our assets and operations remained a priority. We continued to implement Environmental Management Programmes, such as the Building Management System, at several of our assets. Other meaningful initiatives introduced throughout our asset management and property operations included identifying environmental risks and integrating them into the Enterprise Risk Management framework.
As we reflect on 2021, we would like to take this opportunity to thank all stakeholders for withstanding the headwinds and overcoming the year's challenges. Moving forward, we will continue to establish measurable targets, improve and formalise our ESG priorities and include them in our decision-making process. Increasingly, tenant-customers, employees, investors and other stakeholders demand more substantial ESG commitments. We will continue to improve our ESG credentials, not just because regulations are becoming more focused on these matters, but also because it makes good business sense and – most importantly – because it is the right thing to do.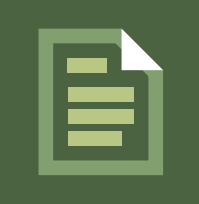 Download the 2022 Sustainability Statement
Our 2022 Sustainability Statement is also available for download as PDF file.