Sustainability report 2020
Governance structure
Our Board of Directors is ultimately responsible for the company's sustainability strategies and its performance.
Our Board of Directors is ultimately responsible for the REIT's sustainability strategies and its performance. The CEO in turn, provides direction and guidance to the Sustainability Steering Committee (SSC) and the Sustainability Working Committee (SWC).
The management recognises that an operative corporate governance culture is crucial in managing the economic, environmental and social risks and opportunities. With a steadfast Board, vigorous policies and continuously improving procedures, we are positioned to achieve continued success at Hektar REIT.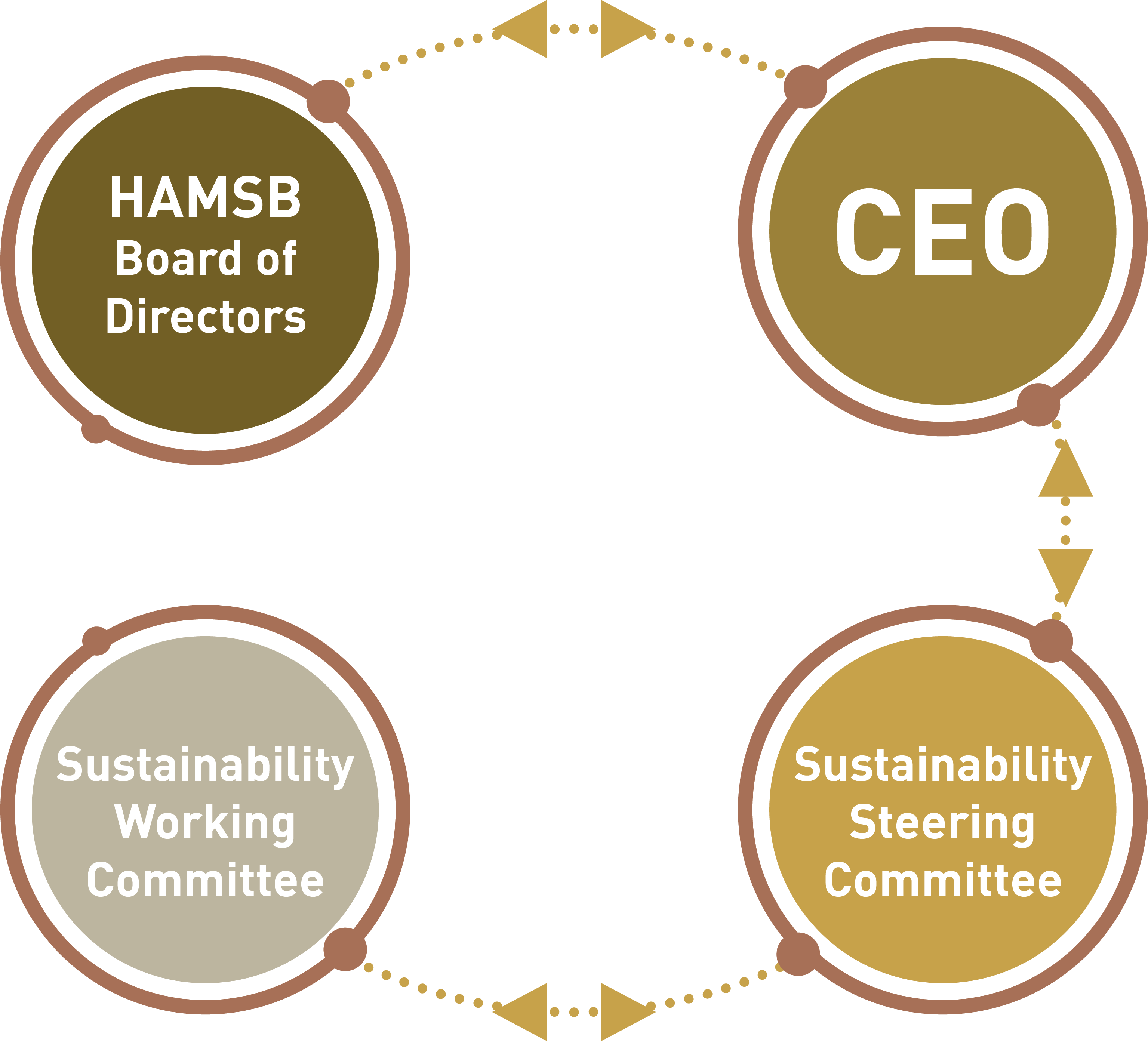 In order to better understand the requirements for Sustainability Reporting, our management team attended several workshops on Sustainability Reporting guidelines organised by Bursa Malaysia. The Board has also established a committee to assist in discharging its duties. The committee consist of an appointed Chairperson and several members. The Board has also formalised its commitment to high ethical values through the establishment of a Code of Ethics and Conduct.
The Sustainability Committee has been introduced and formed since 2017, comprising key representatives from relevant departments. Our Sustainability Steering Committee is chaired by our Executive Director and Chief Executive Officer of our asset manager, HAMSB and supported by the Chief Corporate Officer of HAMSB. Other members of the Steering Committee include the Chief Operating Officer and Chief Leasing Officer of our property manager, Hektar Property Services Sdn. Bhd. ("HPS"), while our Sustainability Working Committee are represented by members of our Finance, HR, Maintenance, Marketing, Leasing and Quality departments as well as our Centre Managers. These committees meet every quarter to review the sustainability performance of the organisation, review the alignment with material sustainability issues and report updates to senior management and the Board.